46 West Blvd Newfield, NJ 08344
(856) 697-4500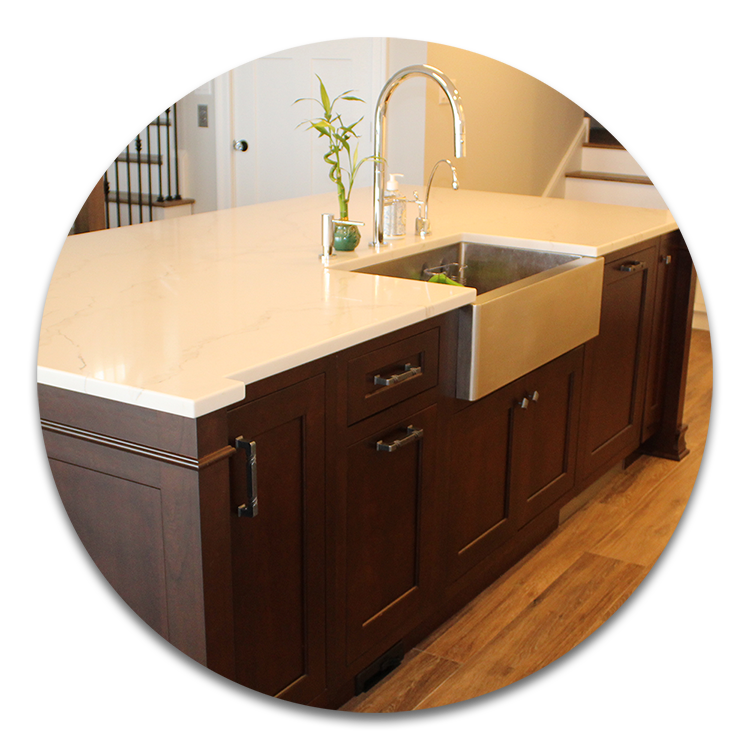 Advanced Cabinetry & Storage Systems is family owned and operated in Southern New Jersey, serving the local community and neighboring shore towns. Advanced Cabinetry was founded by Steven W. Smith, who has specialized in the kitchen and bath industry for over 30 years. Steven has participated in multiple classes all over the country, including New York, North Dakota and Florida, to further expand his knowledge and expertise in the industry. With his father, daughter and son working by his side, the combined knowledge and expertise of this one stop shop will make you feel like you are part of the family while designing the kitchen of your dreams.
From modern to traditional, and everything in between, Advanced Cabinetry has a wide range of styles and finishes for your specific taste. Multiple wood species, textured melamine, or high gloss cabinetry, we have what you want. Stop into our newly remodeled showroom to see if any of our new designs peak your interest! We're here to help and offer free layouts and consultations with our highly skilled and trained designers.
More than 100 slabs of granite, quartz, marble and remnants on site! Fabrication is done right in house to ensure a speedy turnaround time! Specialty edges and sinks available! Don't go weeks without a countertop. Cut out the big box store and let us help you get your tops in right away! Don't see what you like on our lot? Many of our distributors allow you to go directly to them, pick out your slabs and get them sent right to us! We will let you do a "slab layout" to get the exact placement you wish on your tops. Stop in today as our granite yard inventory changes from day to day!
"Thank you advanced cabinetry for your hard work and attention to detail. The results were beyond my expectations."
Ditra Gerstle
"Knowledgeable staff and some of the best customer service going. You HAVE TO get your cabinets here and Newfield Granite for the tops! Stunning in every budget!"
Sharon Dischert Garry
"wait time outstanding, workmanship perfect, and willingness to work around my schedule. great!"
Helen L Blaszkowski-Petrites